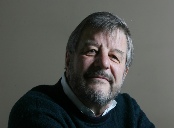 Whenever an industry or service is initiated to serve the public that has limited competition the government invariably sets up an overseer called a regulator. The function of the regulator is to insure that the public is not abused by the sole suppliers. If you were in a monopoly or oligopoly situation what would you do about the pesky regulator? Why not take it over? Make it your love slave.
That is what has happened with virtually all regulators in North America. The bond is so tight in some industries that people who work for the regulator eventually spend time working for the lawyers representing the regulated and those working for the regulated end up in the ranks of the regulator. Eventually the regulator acts to insure the regulated's monopoly. A classic case is taxi licensing boards trying to keep out Uber from undercutting the existing monopolists.
The book "Decommissioned" describes how the Ontario Securities Commission having had its regulatory powers taken over by the investment industry has become a rudderless ship in the investment seas colliding with everything from paediatric nurses to impecunious authors. Questions you may have always asked will now be answered. Are "stuffing" and "churning" Olympic sports? Is it appropriate to pay your advisor with sex?
If you have had interaction with any regulator from a building inspector to a health official you will empathize immediately with hero of the book. You will find a lot of humour in the book but that is because the bizarre often is funny. One stockbroker found her self laughing out loud on her commuting train much to the concern of others in the quiet car. She then went on to accuse me of making up the material in the book. Nobody could make this up!
Buy it now before the Ontario Securities Commission criminals decide to sue me for libel.
alex@alexdoulis.com 416-955-9511
© Copyright 1998 - 2016 Alex Doulis. All rights reserved.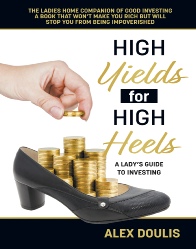 Alex brings you another expose. This time of sex, crime and coercion in the securities industry.